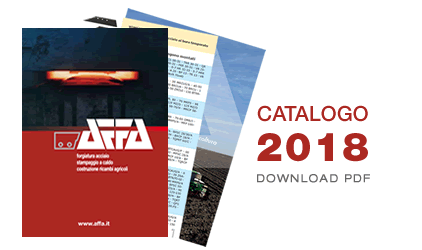 HISTORY
At the beginning of 1900 in Colle di Val d'Elsa, there was a company specialized in forging, the Giovan Gastone Bertini, whose production was known and appreciated throughout Italy.The company had its maximum development in the period between the two world wars and continued the business under the name Bertini until 1957, when a group of workers took over the management giving rise to the company.
Today, after more than a century, the A.F.F.A. has been renewed according to the market needs, implementing a major transformation in production methods and in its corporate structure.
It's been a long time since the forging department has been replaced with a more modern hot pressing machine, while the use of new technologies and product innovations have enabled the company to expand the offer, becoming more and more establixhed on national and international markets.